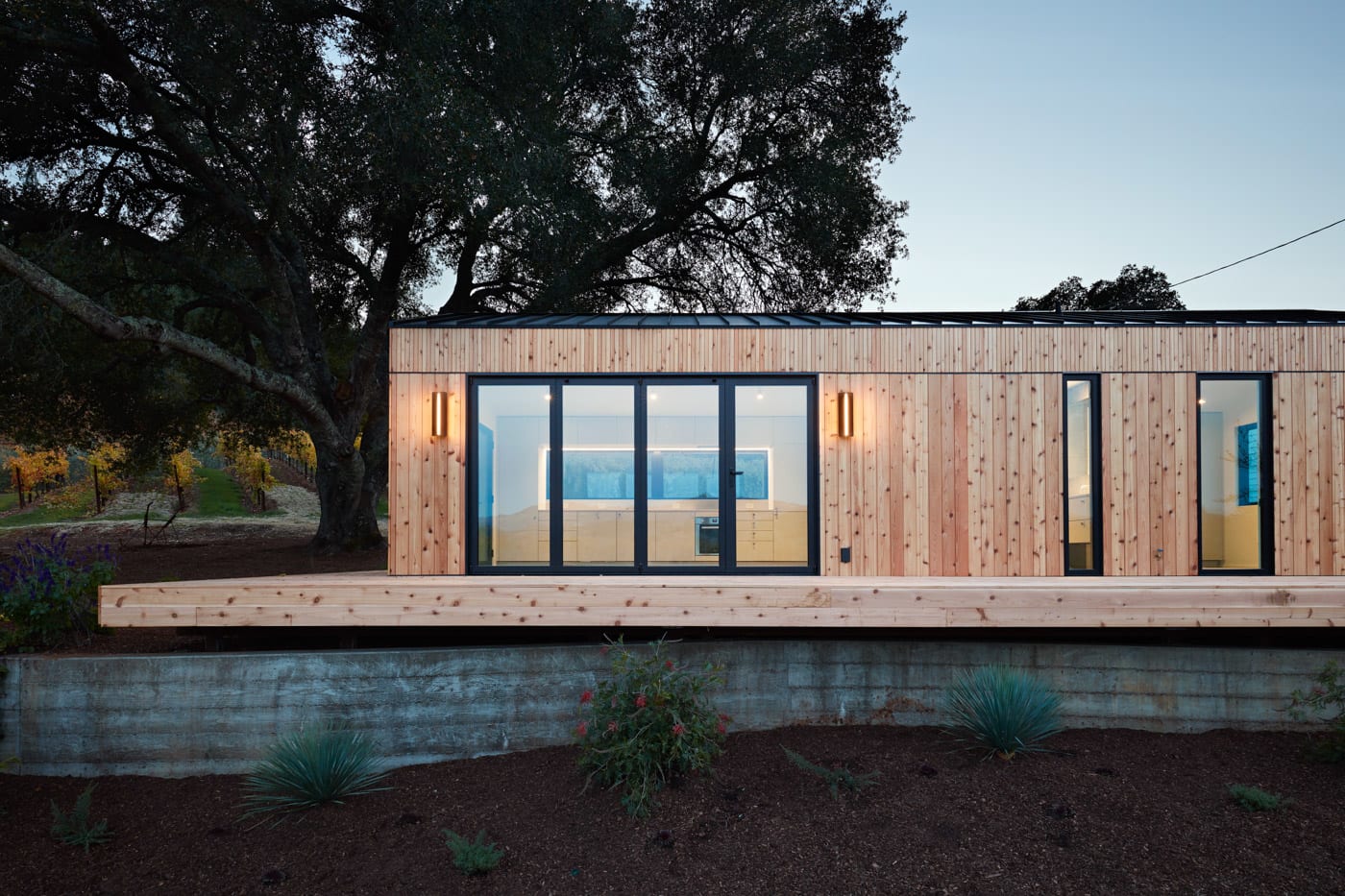 California, meet Copenhagen. Introducing the Dwell House: our most premium backyard home yet. 540 square feet, curated design touches throughout, and our signature turnkey service.  Born from an exclusive collaboration between Abodu, Dwell, and Norm Architects, the Dwell House is crafted for discerning individuals and families who simply demand the best.
Starting at
$389,000 or $2,854/mo*
Our pricing is upfront from day one, there are no hidden costs or stress. And with the Abodu Pricing Guarantee, if the cost of your project changes, we guarantee that we don't profit from the change. We also don't mark up permitting fees.
This budget includes the following:
Home visit to ensure that your backyard and an Abodu is a great fit

Pre-approved plans for the fastest possible permit approvals (we pull the permits for you)

Completed Abodu (including finishes & appliances)

Standard site work (including foundation, trenching and utility tie-in)

Delivery of the Abodu from our factory to your site

Installation of the Abodu unit on-site, including craning (up to 100')
Designed By Norm Architects
Designed To Fit Your Life
The Dwell House fits on all kinds of lots and is designed for versatility - whether you're adding a rental apartment or just need more room for your family.
Indoor/Outdoor Living
Custom made by Nanawall, the bifold glass wall has a minimalist frame to maximize natural light. And at 12-feet wide, it allows indoor and outdoor spaces to connect seamlessly.
Our Base Pricing Does Not Include:
Additional utility trenching beyond 50'
Additional craning distance beyond 100'
Sales tax varies by city and is assessed on the value of the Abodu unit less site work
Permit costs also vary by city, but typically fall within 5 to 10% of the total project price
We do not mark up permitting fees
And, we'll make it easy.
We take care of everything. No need to deal with construction crews in your backyard for months - we'll be quick and painless.